From our clients:
Lindsay L.
ANI Portraits was great! Ani is wonderful and so patient! My daughter was a bit too old to do newborn pictures and would not cooperate very easily. Ani was very patient with her and was able to take gorgeous photos of my baby girl! Her studio is very professional and has a lovely waiting area for parents with snacks and beverages. This was a fantastic experience!
Victoria J.
Ani was the perfect choice for my newborn portrait session. I was most impressed with Ani's professionalism and expertise in handling my newborn baby girl and a tired new mom :) . Giselle even gave Ani a few little potty surprises during the shoot, but none of it phased her. Even more, the pictures were fantastic! They are gorgeous. I would highly recommend Ani and I will definitely be calling her for my future photo sessions. Thanks Ani!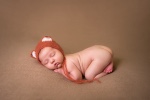 Laura S.
I cannot say enough good things about my experience with Ani Portraits. From the initial consultation to the photography session and the follow-up meeting, Ani impressed me on every level. Not only is she a fantastic photographer, but she is also very detail oriented, great with infants, and a truly caring person. My son was a little older than is typically recommended for newborn photos, but Ani did a great job keeping him calm during the session and the photos turned out to be gorgeous. Prior to our follow-up meeting, she used FaceTime to take a tour of my house in order to find the best walls for portraits. Then she used a computer design program to show me how everything would look on the walls. This technology was extremely helpful in choosing the best portraits for each space. I absolutely love the portraits that we ordered and found the cute packaging that they arrived in to be a nice touch. Throughout the experience, Ani was very professional and also incredibly warm and personable. You can tell that she loves her job and she excels at it. I would highly recommend her for your next portrait session.
Kaitlin P.
Ani is an amazing photographer and a wonderful person! We've been working with her for three years now. We had two newborn sessions with her, for both our son and daughter, we had a one year session for our baby-girl, a maternity session, and have more sessions booked for this year. We always know we are going to be very happy with the final portraits, but she still managed to exceed our expectations. She is very talented and knowledgable at what she does, in the meantime, very friendly and approachable. She's just the sweetest person! And the way she is with our kids is just amazing! She has a natural talent for working with newborns and children. She is very gentle, patient, and fun! Combination of qualities that are often hard to find in one person. During our first newborn session with her, it only took me 5 minutes to realize that I can completely trust her with my infant. My baby-girl is three-years-old now and she adores Ani! It is always great working with her! She is the kind of professional who is there for you, and is always on top of everything. These are some of the things I like most about her work: - Very professional. - Constant communication. - Great with newborns and children. - Helps prepare for the session. - Makes you feel comfortable in front of the camera. - Wonderful personality. - Outstanding customer service. - Always delivers as promised and more. - Beautiful high quality prints and albums. - Helps with final portrait choices - I want to emphasize on this, because none of the photographers we worked with before offered this service. She takes her time to meet with us when the photos are ready and helps us choose the images for our walls, figure out where to hang them, and what size to print. She even shows us on her computer what the photos are going to look like on our walls. First time we hired her, we thought this design meeting was unnecessary and waist of our time. The three photographers we worked with before her, for our engagement/couples session, our wedding, and our maternity session, just gave us a CD at the end. Well, guess what! Those CDs are still sitting in our drawer because we can never get around to sorting those photos, not to mention figuring out what to print from them. Having a professional sit with us after each session and help us figure out all those things, is quite priceless! I don't think we could ever again have a session without this final meeting. It is needless to say that we are very happy with Ani's work. She is amazing at what she does, her prices are reasonable for the quality of work, and her photos are breathtaking. I highly recommend her! You can't go wrong with Ani!
Maria H.
LUV, LUV, LUV the work Ani did. I cried when I saw the results and, by coincidence, the slide show was playing our favorite song. I had to see the images over and over until our viewing session was over. :-) Amazing results. What I appreciated the most was the way she handled Emma (20 days old) with such care, as though she was a porcelain doll. I can't wait to share the photos with my family. I know they will fall in love with each and every photo I share. Priceless. Thank you Ani for capturing the moment and making our hearts glow. Look forward to our next session. Hopefully a family one!!
Marc N.
We had a great experience with Ani. She is professional on all levels and the photos say more than I can in this review. Everyone is amazed at our announcement card and the prints are of incredibly high quality. You get what you pay for! Be ready for a longish photoshoot. We were all a bit exhausted at the end but Ani handled it (even a few "accidents") all very well. She is patient and has an incredibly positive attitude. It is clear Ani takes pride in her work. Everything is packaged with care. We highly recommend Ani Portraits!
Claire P.
Words cannot describe the creativity, patience and personality of Ani! As a first time parent, we didn't know we were supposed to take newborn pictures within 10-14 days of a newborn, as all the photography studios recommended. But Ani was super-patient! Our baby was one month old, was moving around, didn't want to sleep or cooperate, and even pooped in the middle of a shoot. Out of the few hours of constantly pacifying a squirmy and crying baby, the few minutes of photos that Ani was able to take had such beautiful results! We will keep these of a lifetime and beyond. Thank you so much Ani! We look forward to the 6-month and 1-year photo shoots. :-)
Grindelia A.
After doing some research on newborn photography we decided with Ani Portraits because she had the props that I loves so much and such good creativity. She has such a lovely personality that she greets you as family yet is very professional. Her studio is very welcoming and comfortable, where parents can relax or help with the session. At first I was hesitant because my 6 day old had been quite the fussy one in her first days of life and I didn't want to ruin a good newborn session, but she has a way with newborns and my girl didn't cry once in the 3 hrs we were there. Yes, 3 hrs! I appreciate that a photographer blocks off a few hours to attend to 1 customer at a time and to take the best pictures possible, rather than rush through the session. Ani takes her time and pays really good attention to details. She was also kind enough to accommodate other requests that I did not mention at our first consultation. She has a good furnished space for family to relax in during that time with snacks and tv if desired. Pricing is reasonable as it is a customizable newborn session rather than the 1 hour corner photography places. It is definitely for serious buyers. Plus who can put a price on your first newborn pictures that will be treasured for a lifetime.
Andrea L.
I started my research for a photographer for my pregnancy pictures and newborn pictures, after researching a few photographers, I decided to go with Ani, when I saw her work I immediately felt in love with it, she was a true professional. Her prices were competitive with the best photographers out there. Before the maternity session we discussed over the phone the appropriate outfits and colors that would match my skin tone and the color of the walls in my house. Upon her arrival, she setup her studio in my living room very fast and when we started taking the pictures I noticed she is a perfectionist doing an excellent and very professional job, she made sure that my clothes and hair were in place at all times. During the newborn session, we also discussed the outfits and even minor details like, having my baby with no diaper in the morning, so there were no diaper mark on his body, she was very patience with him and even rocked him to sleep for the session. she had a variety of props that made the session very unique. After the session she came back to my house to bring my order and i was very satisfied with the quality of the pictures and frames, I can tell they will last forever. I will recommend Ani to my family and friends.
Quincy C.
Ani came to our home when our newborn twin boys Kai and Coleman, were 16 days old and approached the photo shoot with tremendous gentleness, patience and humor. When our orders arrived, not only were they hand delivered by Ani, beautifully and impeccably packaged but the photographs, albums and slide show brought tears to our smiling eyes. This kind of class and care is what makes Ani a true artist and a gem.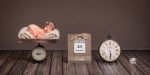 Arsineh V.
We had our newborn photography with Ani. She is a very nice person and a true professional in her work. She is really organized and makes sure you understand the process completely. Although our newborn session took a little longer than usual as our daughter woke up twice, Ani handled everything with patience and the end results came out really nice. We are really pleased! Overall we had a wonderful experience with Ani and I will definitely recommend her to friends and family!
Shauna W.
I couldn't have been happier with my experience with Ani. She was so sweet and patient with my son. She was very professional and I felt so comfortable with her handling my newborn baby! Her pics are gorgeous and I would absolutely refer her to anyone.
Jennifer M.
First things first!!! I LOVE LOVE LOVE Ani's work she did a completely amazing job.. She captured my 1st newborn amazingly. My husband and I are truly satisfied with Ani's work. Shes very professional and super sweet. Words just can't describe how happy I am with her work. Ani also took my maternity photos as well, it was such an incredible experience it was very difficult to choose between the photos because they were all incredible. I have already booked my daughters 1 yr photo session and I can't wait for the amazing experience. Thank you Ani
Anush K.
Working with four little active and inpatient kids can be a challenge even for the most experienced photographer. But Ani did an excellent job!!! She was able to capture great moments, unfold each child's personality and character and… thanks to her amazing job right at this moment I'm enjoying her great art on my wall and I love every single picture! It was a great pleasure and unforgettable experience. She also helped me a lot with choosing the pictures for print and sizes. I loved working with Ani and hope to work with her again!
Anila
Ani is an amazing photographer. We had a wonderful experience having Ani taking some tremendously precious moments of our family together ….Ani is sooo professional and she is sooo hard working. she knew exactly when to take the right "click" for our 1 year old first birthday and first professional photo shoot. Ani is soo natural with her calm demeanor and down to earth personality that one feels so comfortable working with her. I would recommend Ani to anyone who believes that they should have memories captured through a lens.
Delilah R.
I absolutely love the photos she took of my newborn baby. Ani was wonderful, very creative and professional. Arabella was a tough newborn, but Ani was very patient and the photos came out amazing. I would absolutely recommend her to anyone.
Jason W.
Ani was terrific with our little Jasmine! We hired her to take newborn photos of our newest family member. She was professional, friendly and considerate of our baby's needs. The end product is amazing, and it will be a part of our family history. I would recommend her to anyone. It was a pleasure!
Wendy F.
Ani has been taking portraits of my daughter for three years now, and her work is always amazing. She is patient, easygoing, professional and accommodating. Her photos are exceptional, above and beyond expectation, and I'm always thrilled to give them as gifts to friends and family. My daughter loves her as well. Not only does she make beautiful art, she always remembers the things my daughter likes and makes us both feel extra special.
Alison W.
Ani was wonderful and did such an amazing job photographing my newborn baby. She spent so much time making sure that she got beautiful pictures, even when my baby was not too cooperative. She was patient and kind to him, and was so gentle which put me at ease. I am so very thankful to have the announcements, photographs and album which I will cherish forever.
Ezet M.
Our family booked Ani for a photo shoot at Descanso Gardens. Although my kids were causing havoc she remained calm and professional at all times. She was very clear in detail from the beginning and walked me through the process of what to expect and what to do the day of. She also emailed me a long list of things to make sure of before the photo shoot. It was very helpful. When she arrived at our house with the pictures and slideshow she took our breath away! Her work is AMAZING!!! She is a true professional and I cannot wait to recommend her to friends and family!
Dominique J.
My husband and I kid around and call Ani the "baby whisperer" she is so gentle and has a way with babies that is amazing. We loved how she came to the house and was so flexible with the last minute photos that we wanted. She took her time, didn't rush, and really gave us her all. You can't go wrong with Ani, our photos are perfect!
Pallavi P.
LOVE Ani !!! I wanted to book Newborn photo session for our little munchkin baby boy. I am very picky with my photos and Ani was recommended by my Doula. I called Ani and she gave me an appointment as soon as within a week. she was very detail oriented and gave us clear instruction for the session and recommendations on the outfits. Ani showed up on time and she was very professional and patient with the baby. She spent a lot of time and never rushed through the session. She knows how to clam the baby, it was very hard to work with my baby as he was fussy but Ani made it work. Her selection on colors, backgrounds and props was excellent. When we got our photos, we were in love with those photos and we ordered all the prints as well as framed portrait. She delivered all our prints on time and I even booked Treasured Moments for the first year milestone sessions with Ani. In my opinion, she is the best professional photographer and I strongly recommend her. Thank you Ani for capturing wonderful moments of our family and we will see you soon for our baby's 6 months session.
Mariela C.
This is my 1st review and I never review anything but I feel Ani my child's photographer deserves a great review. I wanted to photograph my son for his 1 yr. I had a rough idea of what I wanted, so I called Ani for a consultation and she immediately just blew me away. She completely understood me. She was also very knowledgable about how to take the best pictures, when and where! She had everything figured out! And that told me she had been doing this for a while and most important she is so patient, and with my son that was a must. Ani is the greatest photographer she has such an eye for detail, she can look at a certain place and know weather or not it would be a good place to photograph, she understands shadows, angles, lighting all that technical stuff!! I was amazed by how knowledgeable she is! She's such a sweetheart also so calm and patient, soft spoken I just loved meeting her and was glad she photographed my son. The finished product was amazing she did a wonderful job, my son looks beautiful in those portraits! I can't even say enough about her professionalism, her photography, her work!! But I will say you will not regret choosing her for all your photography needs! You will be very very pleased!!
Yoko M.
Very professional and obviously loves what she does and it shows in her work. We were pleasantly surprised with all the time and care she takes before and after the shoot to get things right. It was our first time working with a professional photographer for a photo session with our little one so we were a little nervous and unsure of what we were getting ourselves into. Ani turned out to be a wonderful photographer and we are so happy to have chosen her!
Trevor C.
Ani is fantastic! Skilled, professional, friendly, and very reliable! Our family hired Ani during the holidays to take a family photo. Not only did she help with wardrobe choices and location placements, she spent extra time during the busy season to ensure we had all the photo combinations we wanted. Such a great experience. I highly recommend Ani for your family photos.
Zuzana Z.
I and my husband could not ask for a better photographer for our one year old girl and for our one week old son. Ani did an amazing job working with them. She was so carrying, detailed, patient and most importantly she was photographing them with full of love. I could not be happier that I chose Ani as our photographer. She captured extraordinary pictures that will be hanging in our house forever :). Thank you again Ani and hopefully we can capture many more memories along the way.
Reli S.
It was so wonderful working with Ani! She had so much patience even though our baby was crying non-stop. On top of it all she was still able to capture some great shots. I highly recommend her and would use her services again!
Danielle F.
Ani captured some beautiful moments of our family. Her patience and professionalism put us all at ease -- from our teething 7 month old to our skittish Shiba Inu mix! She guided us through each shot to ensure that we had some natural, candid moments. We now have beautiful portraits that we and our family will treasure forever.
Sneha A.
After a little research I decided to go with Ani as her sessions fit my budget and preferences. Ani is a great, experienced photographer. At first I was doubtful about myself of hiring a photographer unsure of how the whole experience will be as this is my first time hiring a photgrapher. Ani was great from the start, she has a organised way of working with her customers and always makes it a point to address the customers preferences. She help me choose the colors, outfits based on the locations which I thought is great. My maternity shoot and newborn session/photos were absolutely stunning. Ani is well-trained to handle newborns and is really patient. I can not say enough on how well the photos came out. Ani did an excellent job and I definitely would like to work with Ani again in future. One plus point is - Ani prefers to do Newborn sessions at customers home, which I think is a huge plus and is very convenient. Thank you Ani, for capturing our special moments so wonderfully! :-)
Lora L.
Ani truly is TALENTED at what she does!! We had photos taken of our 21 month old daughter for the first time. Our daughter is a very active toddler, so we chose an outdoor location :) Ani was fantastic! She kept our daughter interested and really knew how to work with her. We are so incredibly happy with our photos!! Ani was very professional and punctual through the whole process. It was so hard to chose the photos we wanted cause they were all so great!! Pleasure to work with and will definitely use her again for our family photos in the future :)
Silvia S.
After some yelp searches, I went with Ani. And all I can say is Amazing!! It's my and my husband first born so We have no experience in this so We were a little nervous about it. Ani is so talented, professional and knowledgeable in everything "baby"! She had so many different outfits and props to choose from. She was patient and gentle with my baby boy which was a major bonus! I felt super comfortable working with her and my baby was happy too! I truly am so pleased with the way the shoot went. She clearly loves her job and it shows in her dedication and work. I was very happy with the pictures.
Jillian M.
I could not be happier with how the photos of my girls came out! I was a little skeptical that the photos were going to be taken inside my home - I didn't think there was an appropriate space for the photos. However, Ani's decisions on where to take the photos were perfect and everyone thinks the photos were taken at a studio. Also, my 2-year-old and 6-month old were both sick the day of the photos, but Ani did not let that stop her from doing her job. She was great with both my girls and captured images of them that I absolutely fell in love with. The photos are amazing and beautiful. I will recommend her to anyone looking for a family photographer.
Anahid N.
It was a total coincidence that Ani and I met but as faith would have it I was looking for a photographer at the time. One look at Ani's work and I knew she was exactly the kind of photographer I was looking for, not to mention how detailed and professional she was before the shoot. She emailed me everything I needed for the shoot, which was a huge help. She was so patient and sweet with my daughter. The shoot went better than I could have imagined and the photos were to die for. Thank you from the bottom of my heart for capturing my daughters personality in the beautiful pictures. You exceeded my expectations and beyond!
Armineh M.
We had the best experience with Ani! She is so talented and friendly and just great at what she does. She is a true artist! Ani photographed our 20 month twin babies. Even though our daughter spent two hours running away from her, Ani managed to capture our sweet little (feisty) girl in the most beautiful photographs. She did not mind when our son grabbed daddy's camera and was playing with it refusing to give it back. Ani made it a part of the session and had fun with it, creating the best photographs of our son. Despite all sorts of toddler drama, Ani patiently captured our twin toddlers in their truest and most honest forms. Their personalities shine through on the photographs! What we love about each of our children are staring back at us in Ani's portraits. We will forever see our son's kindness and sweet happy and playful spirit in his photographs and our daughter's timeless and feminine spirit and deep emotions. What an amazing family heirloom to take with us throughout our lives, and those of our children and grandchildren down the line. We are so grateful for these memories and to Ani for creating them. We are also grateful that she travels to her clients' chosen location. We chose the same location where we took our wedding photos, and we will forever cherish our children's photos taken in the same location where mommy and daddy captured the start of their life together. Ani also sat with us patiently while we chose our favorite photographs to order. It was a slow process because there were so many beautiful photos. Ani did not mind and enjoyed selecting our photos. After the photos were ready, Ani personally delivered them in the most beautiful box with a red bow. The entire experience was beautiful, start to finish. Ani, thank you for coming into our lives!
Helga A.
Ani thank you for the memorable photos you took of my daughter, they turned out very beautiful. I know it's not easy working with a one year old, but you were so patient and kind. Thank you again for your time and hard work.
Madlena Y.
We had a wonderful, family photo session with Ani. Her professionalism created a warm and comforting environment for our family. Our kids fell in love with Ani and that made our experience even more pleasant. We loved all our pictures and received many compliments from family and friends. Thanks Ani!
Karen K.
Ani is great with kids, so patient and entertaining! The day of our photos, I was sick and my daughter was overtired and cranky but Ani was patient and calm and just kept trying to capture some good shots. My daughter (11 months) was just interested in 1) crawling away 2) grabbing the camera or 3) knocking down the tripod and giant silver light reflecting thing. I was surprised how nice the pictures turned out when I saw the final product and ordered a bunch to share with family and friends. She also offers beautiful custom frames for the photos.
Christina P.
Ani was great! She came out to our house, which was so nice because I was nervous to travel with an 8 day old baby. She took some beautiful shots, and even included our dog in some of the photos. We are very happy with the pictures of our little girl, thanks Ani!
Annie Y.
I was absoultely impressed with the patients and calmness AT Studios (Ani) displayed throughout our photo shoot! The experience was wonderful and the final product was priceless! Thank you!!!
Garen T.
Very pleasant experience. Ani, you are very friendly, professional, and deliver as promised. That's hard to find these days… My wife was happy, and I was happy. Overall, it was fun. Thank you, Ani.
Kisha F.
Our family's experience with Ani (A.T. Studios) was delightful. We felt so comfortable, it was like we were family. She was so creative with things in our home that it quickly became a photo studios. The final product was amazing! It was better than we imagined. Thanks Ani!
Kristen L.
Ani is such a talented and dedicated photographer…. She was very sweet and caring toward my baby (who was a little fussy picture day). Her shots were marvelous and beautiful… I definitely recommend her for a photographer!!
Ruth K.
Working with Ani was a pleasure! She is so personable, and was great with our kids. We appreciated her professionalism and dedication to making this an experience that catered to our needs/preferences and importantly, to producing great photos. Ani is very patient - which is much appreciated when you're working with kids :) Ani goes the extra mile to get good shots, and is thoughtful of the elements that affect quality. Her turnaround time for proofs and delivery of products was awesome! All in all she exceeded our expectations!
Anahit T.
I would like to thank Ani for doing a great job taking pictures of our little princess. She captured many special moments of our 14 day old princess at the time. Thank you very much, looking forward for you to capture many more wonderful moments of our Emily!!!! Thank you Ani, job very well done!
Roger D.
Don't look any further. Ani will bring out the best, you will be so happy with the photos she takes. Very talented and very professional.
Adrine K.
The best photographer by far....she can see so much and is so creative. Amazing with my family and such a joy to be around. As a Mom I have been extremely pleased with the photographs that Ani of AT studios has taken of my children. Our outdoor location was beautiful and we had plenty of photos to work with. The day of my shoot it must have been about 101 degrees out. Considering the weather conditions we had a blast! She is patient, professional, qualified, creative, affordable and loves what she does...these are all things I look for in a photographer. I'd hire Ani again in a heartbeat. Thanks Ani !!
Diane W.
I wish I can add stars! Ani is an amazing photographer and such a caring individual ! Very detailed in her work and took the most adorable pictures of my newborn baby! Would greatly recommend!!!